Project Portfolio
Ford Heritage Project- Dearborn Truck Plant- Dearborn, MI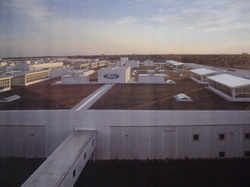 This is the largest living roof in North America with nearly 2.5 million sq. ft. of living roof area. This project has been highlighted in various medial outlets. The roof is now an integral part of the Ford Factory tour. paragon was involved with design documents and completed full-time quality assurance inspections on this project.
Paragon conducted follow-up testing of the roof in 2009 for a Ford study on the total building.
---
General Motors Corporation- Small Car Assembly Plant- Lake Orion,
MI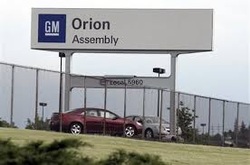 Paragon worked closely with their strategic alliance partner, Giffels, LLC/ IBI Group, in coordinating an investigation of the existing roof system, determining areas for replacement, and assisting with design, Paragon completed full time, inspection on over half a million square feet of roofing on this refurbished plant that was opening once again, after being closed for a number of years.
---
Ford Motor Company- Glass Plant- Nashville, TN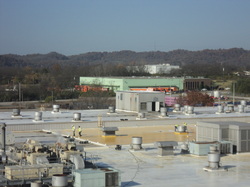 Paragon completed a roof condition assessment of this 2 million sq. ft. facility in Nashville, Tennessee. The assessment concluded that approximately one-half million sq. ft. of roofing required replacement, approximately one-quarter million sq. ft. required extensive repairs and maintenance was required on the remaining sections.
Paragon completed the design documents, which included codes, comprehensive roof plan, and full systems details. Paragon served as project manager and provided full-time quality control during application time.
---
Chrysler World Headquarters, Auburn Hills, MI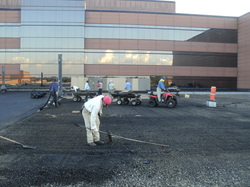 Paragon conducted roof evaluation of several existing roof areas at this 25-year old facility. The evaluations included moisture testing (IR) and material testing to determine service life of roof systems. For multi-year remedial roof budget. Paragon also conducted full time inspection of remedial roof prospects and tes
---
General Motors Corporation- Ramos Arizpe- Ramos, Mexico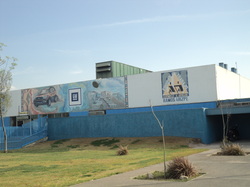 As part of the roofing program for GM, Paragon conducted a roof inspection at this facility. The conclusions of the inspection were provided to GM for further roof completion.
---
Recent Projects
Ford World Headquarters
Chrysler World Headquarters
GM Lake Orion Plant
Ford Sterling Plant
GM Warren Transmission
GM Vehicle Engineering Center
Ford Fairlane Plaza
Ford Nashville Glass Plant
Kettering University
Northern Arizona University
Chrysler Warren Truck Plant
Chrysler Kokomo Transmission Plant
Chrysler Mack Ave. Plant
Caterpillar Muncie, Indiana
Caterpillar Victoria, Texas
Ford Indianapolis Plant
Ford Kansas City Plant
GM Ramos Mexico Plant
Ford Dearborn Truck Plant- Largest Living Roof in North America
Ford Research and Engineering Center- 56 Buildings
Ohio State Biomedical Center
Chrysler Kenosha Plant
United Technologies
Congoleum Corp.
TRW
Johnson & Johnson